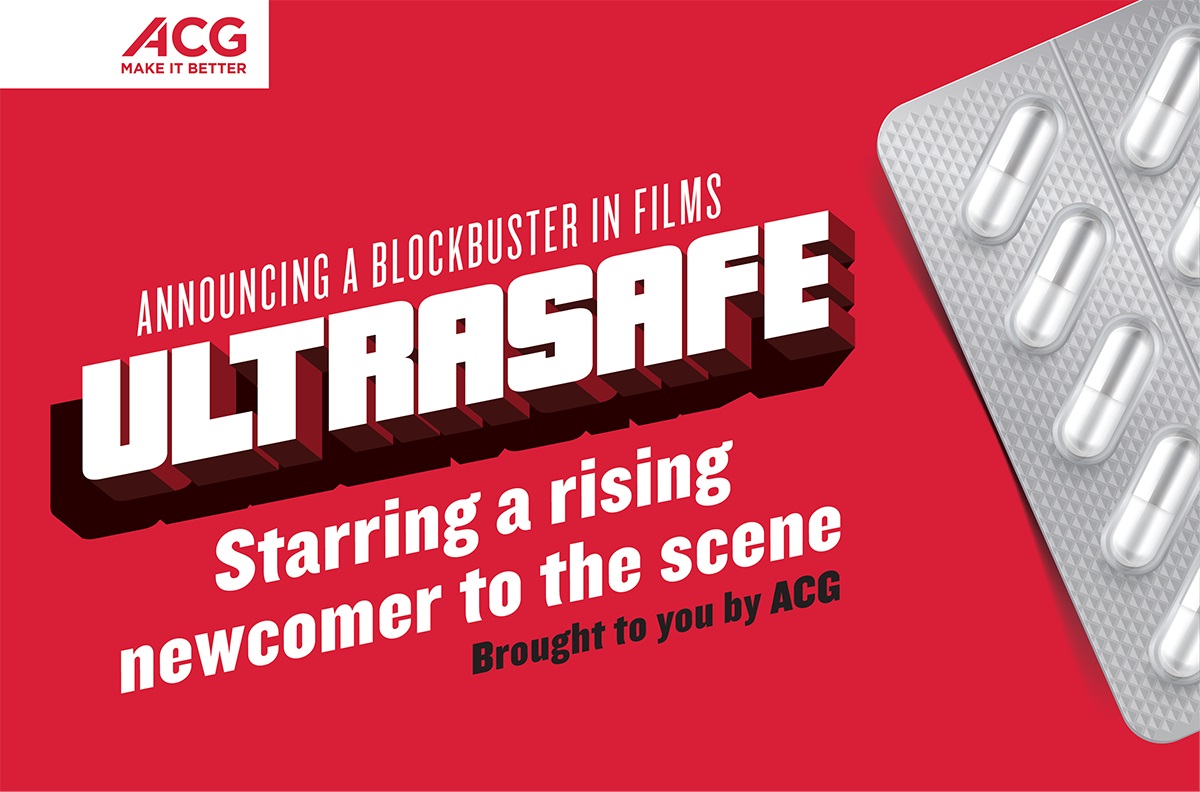 THE FUTURE IS HERE.
ULTRASAFE
DISCOVER A NEW DIMENSION IN DOUBLE-BARRIER FILM.

Introducing the ground breaking Ultrasafe, an ultra-high barrier thermoformable film highly effective against oxygen and moisture. Developed by ACG in collaboration with Solvay Laboratories, it offers cutting-edge technology that makes it more advanced than anything else on the market.

Explore beyond your known universe and find out more about Ultrasafe today.
Download our Product FactSheet !