Every project and programme is an opportunity to innovate and find better ways to deliver.
Since the invention of paper, print has taken over every form of advertising stratagem. Today print has the second largest viewership second only to television.

With print advertisements you can experience a prodigious rise in your viewership as print media continues to phenomenally influence audiences and can help you get your brand to the right people. We here at Leo Marcom can help you create the right print media which will not only be suitable for your brand but will help boost it's visibility manifold.
Reach us to discuss on Print Advertisements opportunities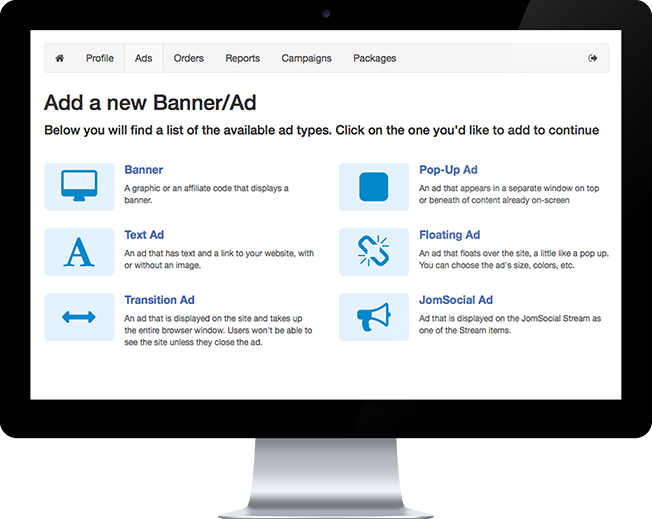 ONLINE DISPLAY ADVERTISING
Banner Displaying banner advertisements is an effective way in which brands are promoted. It is a compelling way of grabbing the attention of your desired audience. There are various positions on our website where your banner can be placed where the aim is to receive maximum visibility.

Newsletter A newsletter is a collection of the most important happenings in the industry which are send to subscribers in order to keep them posted with the essential updates and proceedings in the industry. The newsletters can be daily, weekly, fortnightly or monthly. Inserting an advertisement of your organization in our newsletter gives you exposure to our subscriber base.
Social Media Targeting lets you use all of the demographic data available on social media sites to shoot your ads directly to the people most likely to buy.
Geo targeting is based on your target region and we give you the power and flexibility you need while remaining user-friendly to you and your advertisers.
This feature is important because it allows you to minimize the amount of packages you need to create and at the same time allows you to display ads based on targeted keywords.
Zones
Show ads on ANY module position available on your template and even on other sites. Where to place your ads is an important decision. You want the flexibility to display your ads anywhere you want and the flexibility to display as many ads as you want.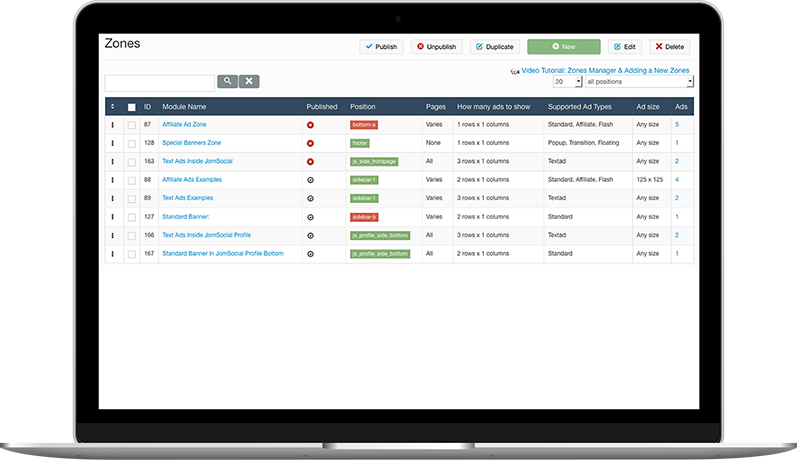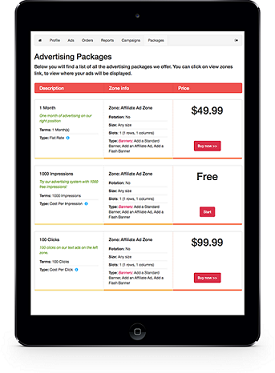 Packages
Packages Create advertisement packages based time, impressions or clicks (CPM, CPC or Time). There are Three Types of Advertising Packages:


Flat Rate
Cost Per Click (CPC)
Cost Per 1000 Impressions (CPM)
Campaigns
Campaigns allow you to limit display of ads based on time, impressions or clicks iJoomla Ad Agency allows you and your advertisers to create campaigns, which are a grouping of ads by one advertiser that are limited by clicks, impressions or time.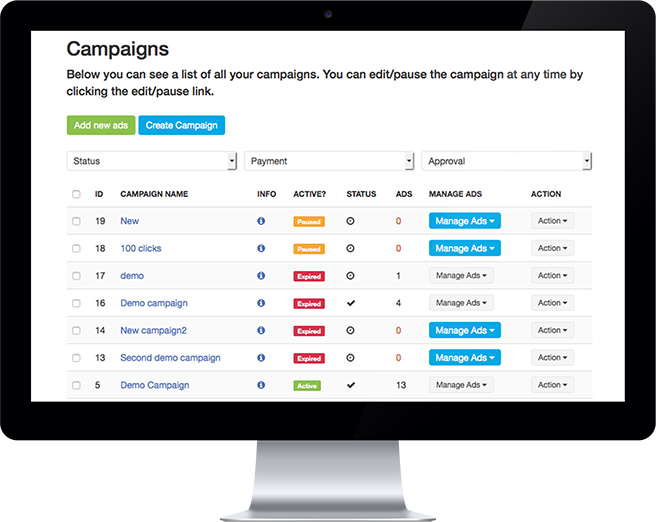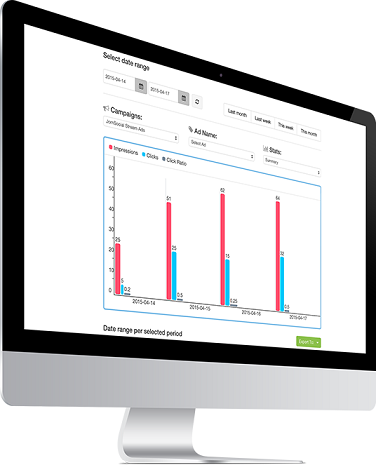 Reports
Reading your stats isn't just a vital part of Internet business. It should also be fun. You should enjoy seeing how much money you're making!

We've completely revamped the reports, packing in detailed information that's easy to read and a pleasure to break down both for admins and for advertisers.
"They are informative, professional and credible. I really like working with them. When news of our clients are published, the team sends us a short information, which is very helpful for our work as PR consultants. Many thanks for this great cooperation!"
akp public relations
Sandra Schulze